Hearing diagnostics
Comprehensive battery of tests
If you or a loved one seems to be struggling with communication, it could be a hearing loss. We have state-of-the-science technology to help determine why you are having difficulty, and then we can discuss alternative solutions. Hearing loss frequently goes undiagnosed and misunderstood.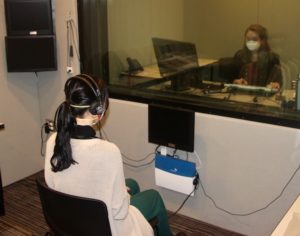 Hearing Aids
fitting, programming, checks, repairs
If you already have a hearing device that does not seem to be working right, we may be able to help you. And if you are interested in trying the latest advances in technology, we can fit and program a hearing aid or other personal listening device to help you maximize your hearing ability.
Tinnitus management
for that annoying ringing in the ears
One of the most frustrating of all ear problems is associated with tinnitus or ringing in the ears. Let us evaluate your tinnitus and then help you manage the problem.
consultations on hearing
informational sessions and aural rehabilitation
We provide opportunities for you to participate in educational events to help you learn more about hearing loss and its management. We sponsor no-cost events such as group aural rehabilitation meetings and informational sessions on hearing loss, hearing aids, and other related topics.
hearing conservation
preventing work-related noise exposures
Does your business have a possible noise problem that could be causing hearing loss with your employees? We can monitor noise levels in the work environment and, if needed, help to implement a Hearing Conservation Program.
pediatric services
auditory processing and hearing assistive technology
Many children, as well as older adults, experience difficulty understanding speech beyond what can be explained by a loss of hearing sensitivity. Let us see if there is something we can do to help you with some of those difficult listening situations.