Above is the front of GVSU's Finkelstein Hall shown at the intersection of Lafayette Ave and Hastings St, just off of The Medical Mile in downtown Grand Rapids. If you enter the front, just follow the signs to find room 116.
If you are driving, the parking entrance is off of Lafayette Ave on the north side (rear) of Finkelstein Hall. Patients can park in spots marked "Visitor" or, if you have handicapped plates or tag you can park in one of the numerous spots marked as handicapped parking.
From the parking lot, you should enter the outside glass doors closest to the parking area (see below).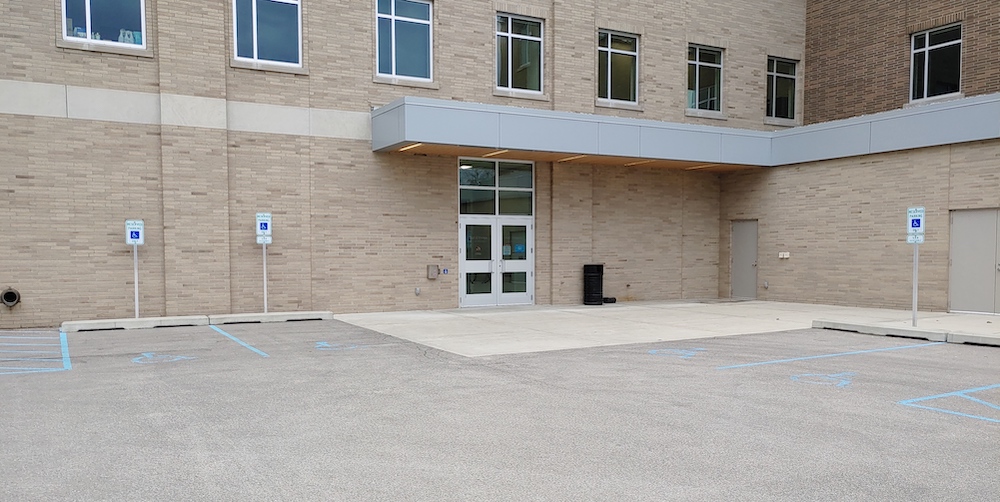 If the door is locked, use the intercom with the metal keypad to the left of the door (see below). First press the black button labeled "CALL" and you will hear a dial tone. Enter 15450 to reach someone in the clinic (during clinic hours and by appointment). Someone will promptly meet you at the door to help you enter.
Once inside the outer door the elevator is on your immediate left. Take the elevator to the 1st floor. The elevator opens into the reception area for the clinic (room 116).